Welcome to Cesar Chavez Middle school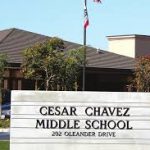 the home of the Cougars!
Our Mission Statement here at César Chávez Middle School is to provide a safe, positive learning environment, which promotes respect, integrity, and excellence.
Courage
Ownership
Understanding
Global Awareness
Advancement via Individual Determination
Responsibility
Safe learning environment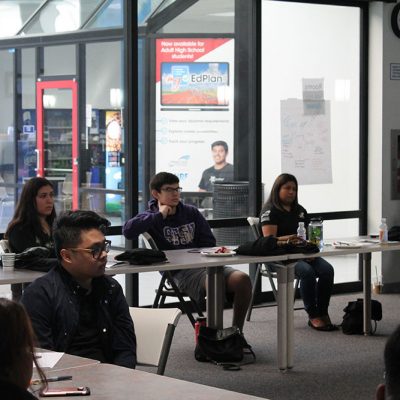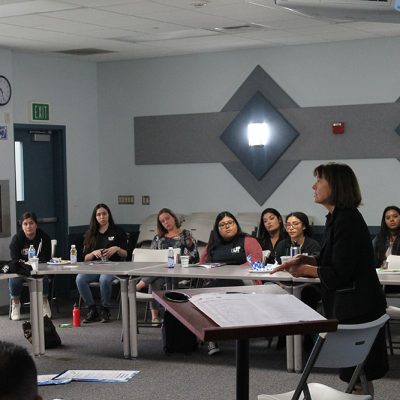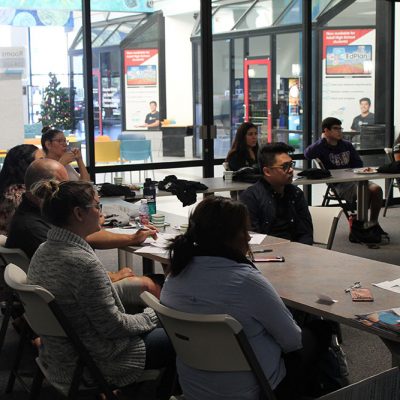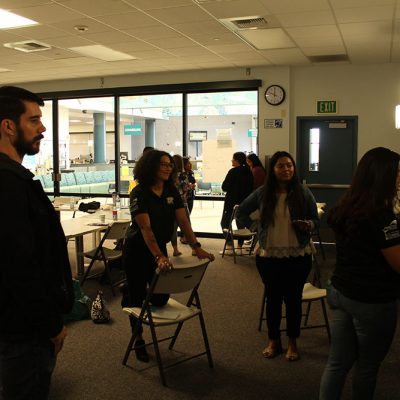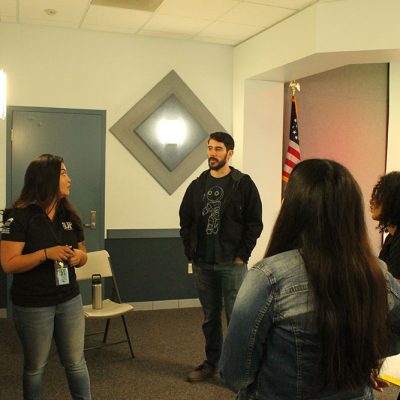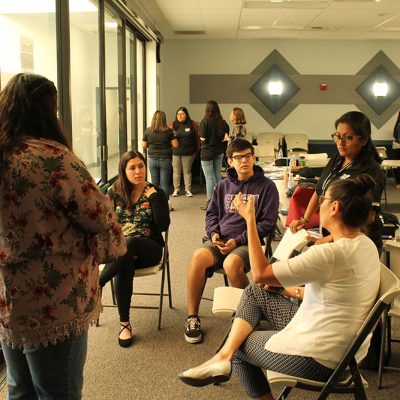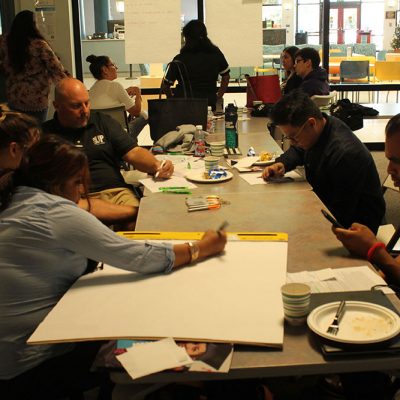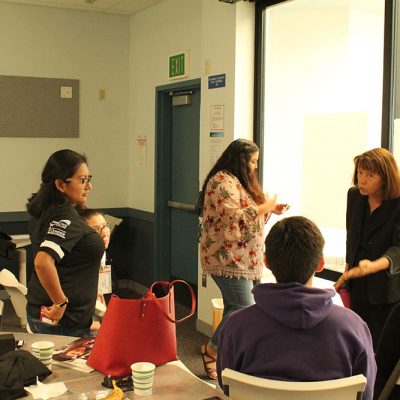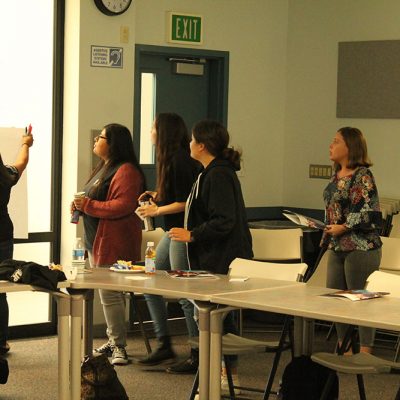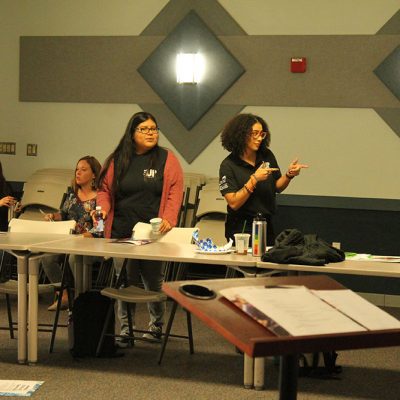 Our César Chávez Middle School team is committed to providing the best quality education and middle school experience for your child. We expect our students to excel in the classroom and develop into individuals who contribute positively to our community. Our efforts as a school were recently recognized with the honor of being named an AVID National Demonstration School. We continue to implement new ideas as our students continue to thrive and grow as learners and individuals.
We invite you to participate in our Parent Teacher Student Association (PTSA), Our School Site Council (SSC) and district Parent Advisory Committee to learn more about the goals of the school/district and provide valuable input into programs and policies. We welcome the opportunity to meet you and speak in greater detail about our school while also showing you around our campus during our monthly Coffee with the Principal events.
Our Staff: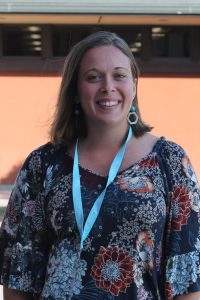 My name is Joellen Banks (Jo for short) and I am originally from Fallbrook, CA. I graduated from the University of Redlands with a BA in English Literature. I have always been a driven student and college provided me with a breadth of opportunities: to research, collaborate, travel. I have had the pleasure of mentoring students from all over the world, and am excited to continue sharing my love of language and learning with students in the Oceanside community. I am so excited to build relationships with GEAR UP students and staff, as we strive to make opportunities in higher education more accessible to future high school graduates.
I am originally from the Philippines and moved to the United States when my father joined the US Navy. I also lived in Sasebo, Japan for six years before returning to the US, living in Murrieta, California since. I first attended Palomar College before transferring to California State University, San Marcos. I graduated in the Fall of 2016 with Bachelor of Arts in History. Currently, I am working on getting into the credential program with hopes of becoming a high school history teacher. This is my second year with GEAR UP and I have found it rewarding working with students and helping them with their academic goals. This year working at Chavez Middle School, I'll be looking forward to working with the students to lay a foundation for their education that they can build upon throughout their educational careers. During my free time I enjoy watching television and movies. I also like staying active by playing basketball and biking. I am also a sports fanatic, I support the Dallas Cowboys and FC Barcelona.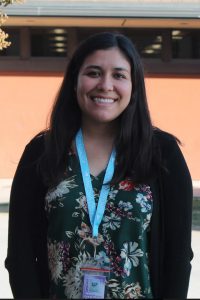 My name is Mayra Alvarez and I am from Oceanside, CA. I graduated from the University of California, Irvine last year with a B.A in Psychology & Social Behavior and a B.A in Criminology, Law & Society. I intend to continue my studies by attending graduate school to obtain a masters in Marriage & Family Therapy, and pursue a career as a school counselor. I have always been extremely passionate about helping others. So after moving away for college, I knew I wanted to come back home and give back to the wonderful community that helped me thrive through adversity and accomplish my goals. Becoming part of GEAR UP has been one of the best decisions I have made because I am able to give back to my community by being part of an amazing team that is dedicated to equipping the future generations of students with the skills necessary to excel in an extremely competitive world. I am excited to make connections with students and fellow staff members, but most importantly I look forward to working with my fellow coworkers in helping aid these students to achieve their own success.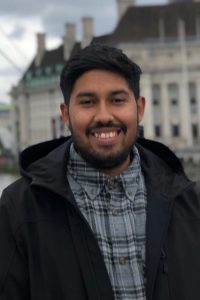 I was born and raised in Oceanside. I attended Libby & Reynolds Elementary, MLK Middle School and El Camino High School.
Currently attending MiraCosta College. My major is mathematics, seeking to become a math instructor.
I am a soccer fanatic. The team that I follow is Manchester United. I am also the head soccer coach at Guajome Park Academy and San Marcos Revolution.
I want to work at GEAR UP because I strongly believe in investing in our youth. Growing up in the Oceanside community, I realized that there is a huge number of students who will benefit from having mentors in their life.
Contact us today!
We are constantly making changes and updates to our pages to make them as interesting and useful for our students and parents as possible. If you have an idea for something we can add or a comment about something that's already here, click on the button to the right to contact us today!