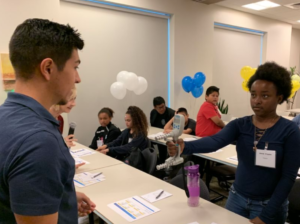 When young people think of jobs in the medical field, the primary two that first come to mind are doctors and nurses. Though plenty of students end up pursuing those fields, others may steer clear of health care because they don't know what other opportunities exist in that field.
A partnership between MiraCosta College, Tri-City Medical Center and Oceanside Unified School District is trying to change that by enlightening students about what jobs exist out there in the medical business through discussions with professionals in the classroom, immersive experiences, and tours of medical facilities in the region.
Read the entire article here.