Parent Resources:
The goal of the California GEAR UP state program is to develop and sustain the organizational capacity of middle schools to prepare ALL students for high school and postsecondary education through the establishment of a statewide network of support. Since 1999, California GEAR UP and the 68 partnership projects have impacted over 1/3 of the 1200 middle schools in California, with the State grant serving over 236,000 students in 260 schools in 106 school districts in 25 counties.
The state model is designed to create a self-sustaining college-going culture by working with whole schools through the adults that have the greatest impact in student life and experience: the principals, teachers, counselors, families and community leaders.
Explore more community resources to help you discover, plan, and succeed! at this link!
Online Learning Resources
---
Nearpod: the website says "Nearpod is an instructional platform that merges formative assessment and dynamic media for collaborative learning experiences."  Translation: this is a way for teachers to figure out what you're learning while you have FUN!
At-Home Learning With Your Child-Daily schedule ideas
---

Flocabulary:  Part of the "Nearpod" family, they offer hip-hop videos and instructional activities that promote literacy and spark creativity.  Enjoy learning!
---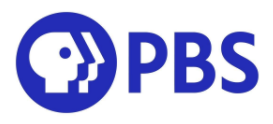 KPBS Distance Learning:  Always a source of information, entertainment, and educational support, PBS comes through again with a massive amount of resources for the home teacher.
You have more help out there than you think!
Adventures in Education: AIE has college planning resources, financial aid information, career guidance, and money management tips to help families and students achieve their goals. They have information on planning for college, paying for it, finding a career and managing your money.
Federal Student Aid: The Federal Student Aid team is passionately committed to making education beyond high school more attainable for all Americans, regardless of socioeconomic status. They are the "go to" source for any information on federally-backed student aid.
Own Your Own Future: Whether your students are in middle or high school, their guides offer you information and tools necessary to prepare, guide, support and encourage your student on his or her journey toward postsecondary education.