Parent Resources: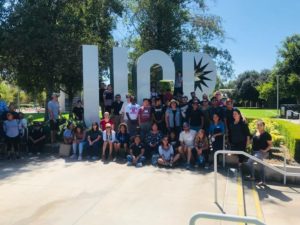 The purpose of this page is to provide exclusive content and custom video information to curious GEAR UP parents.
Requiring users to log in allows us to track who visited which page as well as other valuable information.
Thanks for visiting!

We are constantly trying to help out our students and their parents by adding bonus content and exclusive videos to this page. By you visiting this page, it shows us how many people are interested and engaged. Thanks!
Episode 1: What is GEAR UP?
GEAR UP is a grant issued by the Federal Government to Mira Costa College to help out the classes of 2024 and 2025.
GEAR UP's goals are simple: to inform, assist, and prepare students.
Click on the images to the right to watch informative videos and get all the details.
Episode 2: Extracurriculars
GEAR UP knows that you have a life outside of school.  The answer for students looking for new experiences to enrich their abilities and give back to their community is extracurricular activities.
Click on the images to the right to watch informative videos and get all the details.
Episode 2 Resources:
Episode 3: What is A-G?
What's it mean to successfully graduate from an OUSD school? What's "a-g" mean? How many credits do you need in each subject to graduate? How can we help you map out the four-year high school course that sets you up for success?
Episode 4: Finding the "right Fit"
Keeping track of your interests and how they fit into your choice for classes shapes your future. This, combined with the extra resources provided by GEAR UP, will make you a great candidate for any college or university you choose!
Got tech?
Have you ever wondered what your student's Zoom meeting looks like?  How are they able to collaborate with other students and share their ideas with the teacher?  How are students assigned projects and how do they turn in their results?  How can they communicate with teachers and organize their schedule?  Learn all those answers and more in these brief, informative videos!
Episode 8: What is CCGI?
What is the Community College Guidance Initiative? How can it help you become more successful in your educational journey? Find out more about www.californiacolleges.edu in this informative video.
Episode 9: Social Media Superpower
Have you ever thought how your social networking skills could help with your college journey? Have you checked out FastWeb? Do you have a LinkedIn account? Learn more from this informative video.