Meet your GEAR UP Family Liaison:
Mrs. Alejandra Garcia is here to assist our ECHS and OHS adults who support our GEAR UP students. Feel free to contact her for support with registering for GEAR UP Activities Programs Events and Services (A.P.E.S)
GEAR UP texting services
CaliforniaColleges.edu parent account
Family Workshop Series
Contact information:
Email: [email protected]
Phone: OHS - (760) 901-8371
Hours at OHS: Monday, Tuesday, and Thursday 10am - 5pm, Wednesday 8:30am - 5pm, Friday 8:30am - 4:30pm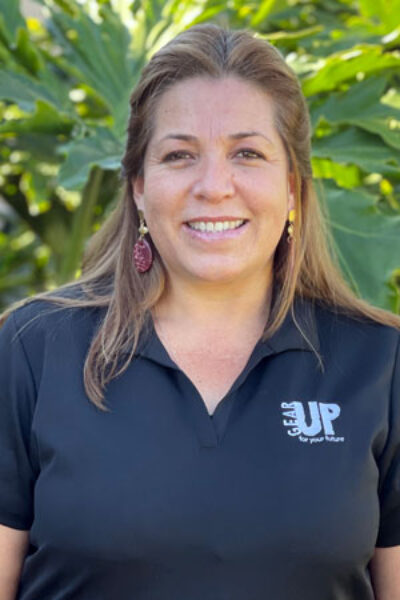 Mira Costa College's "College 101":
Join your host Ricardo Marmolejo on this virtual instruction series!
Ricardo will personally help you navigate difficult college readiness subjects like:
Understanding and meeting college entrance criteria
Financial planning
GEAR UP student support services
Click on the videos to the right to learn more!
We have the resources that are going to help you succeed!
Have you ever wanted to visit a college to see what it's like?  Have you ever wanted to create a custom graphic design or produce music?  Do you need tutoring?  Are you curious about how to pay for college?
Click on the icon at the right to find out information about all of this on our LinkTree!

2021-22 Virtual Workshop Archives:

March 15 Workshop (Spanish)

March 17 Workshop (Spanish)
OHS 1: Connecting to School Resources (English)
OHS 1: Connecting to School Resources (Spanish)
OHS 1: Connecting to School Resources (English)
OHS 1: Connecting to School Resources (Spanish)
February Financial Aid Workshop (English)
February Financial Aid Workshop (Spanish)
ECHS 1: Connecting to School Resources (English)
ECHS 1: Connecting to School Resources (Spanish)