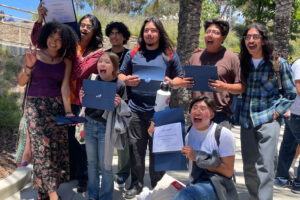 What does GEAR UP mean to you?
We are creating a culture of students that say "I want to go to college and here's how I'm going to do it..."
California has TONS of colleges to choose from! If you don't believe us, just visit the State of California website where you can view and contact any one of them on one easy-to-read map! If we've got that many in our state, just imagine how many there are across the country!
What's your dream? Is it to be a doctor? Is it to be an author? Do you want to be an artist, engineer, lawyer, teacher or even our next president? Don't let anyone ever tell you that your dream is impossible. If you take it step by step, you can achieve ANYTHING!
Percentage of CA teens that graduate high school (article)
Percentage of CA teens that go on to a 2-year program (article)
Percentage of CA teens that go on to a 4-year program (article)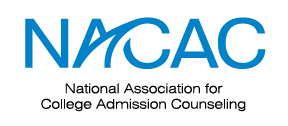 Want more information on which college or university might be right for your student? Students or families register for the virtual college fair and get information from over 150 different schools all over the country.
Stop by your school's GEAR UP Program or click here for more information: English or Spanish
We have the resources that are going to help you succeed!
Have you ever wanted to visit a college to see what it's like? Have you ever wanted to create a custom graphic design or produce music? Do you need tutoring? Are you curious about how to pay for college?
Click on the icon below to find out information about all of this on our LinkTree!

COLLEGE AWARENESS:

This is the main hub site of the University of California school system. Here, you can find valuable information regarding the UC school system as well as links to the individual school sites.

This is the main hub site of the California State University school system. Here, you can find valuable information regarding the CSU system as well as links to the individual school sites.

SallieMae offers valuable information on loans and general financial aid. SallieMae can also introduce you to alternative ways of paying for college such as their pay plan that many colleges work through.

FastWeb offers you information on financial aid, colleges in general, and can also help you find a part-time job. More importantly, however, is the sites ability to search for potential scholarships that you can apply to.

The FAFSA is the first step in getting financial aid. This website is the place to go for questions concerning government aid and to actually fill out the real FAFSA.

CollegeBoard offers information on the various standardized tests such as the PSAT, the SAT, and the ACT and also provides instructions and help with finding and applying to colleges.
Take it one step at a time...
Why go to college? Many high school students look forward to putting high school behind them and moving on with their lives. At college, you'll explore and broaden your interests, pursue your goals, meet lifelong friends and define yourself in ways you can only imagine now. Do you want to narrow down your career choices? Go on over to the Bureau of Labor Statistics website and answer a few simple questions.
Prepare for college: Don't wait until you're a senior to start thinking about college. Work hard at getting good grades throughout high school. Start thinking about what's important to you in a college, and look at web sites and collect brochures from colleges that interest you. Take a look at "Adventures in Education", a website that has helped thousands of teens plan for success in college and beyond.
Find your college: Now that you know what to find out about each college, how do you go about getting the information? This process has several steps. Search the Internet for colleges that interest you, compare your choices, visit campuses and attend prospective student activities. To make things easier, go on over to "Own Your Own Future" and click on "Find a College".
Pay your way through college: There are many ways to finance a college education. Most colleges provide scholarships and financial aid. The most common types of aid are funded by the federal government, a college or university, or various companies and organizations. The government has made this as easy as possible for you, giving you websites like this one to help you fund your dream.